The Best Options for all levels
Receive your PADI license in the Caribbean!
Santa Marta is home to some of the best diving in South America and one of the cheapest places to dive in the world. No matter what your experience is there is a course for you. The courses and dives are available in Spanish and English and are led by professional PADI instructors and PADI Dive Masters.
Ready for adventure?
Here are the options available to visitors of all levels.
Discovery Scuba Dives are designed for people who haven't tried diving and want to test the water. It is a one day course where the instructor will inform you of the effects of diving on our body and some safety recommendations. He will teach you how to wear and use the dive gear and then you practice breathing in shallow water. You will then try the deeper waters in the beautiful Tayrona Park. Snacks included.
Starting time: 8:00 a.m. Departure from hostel: 7:15 a.m. in taxi or bus. Cost: 210,000 COP
The PADI Open Water Diving course gives you the certification to dive in the same conditions in every place in the world at 18 mts depth. Snacks included, and photographs!
Starting time: 8:00 a.m. Departure from hostel: 7:15 a.m. in taxi. Cost: 650,000 COP + $61 USD for license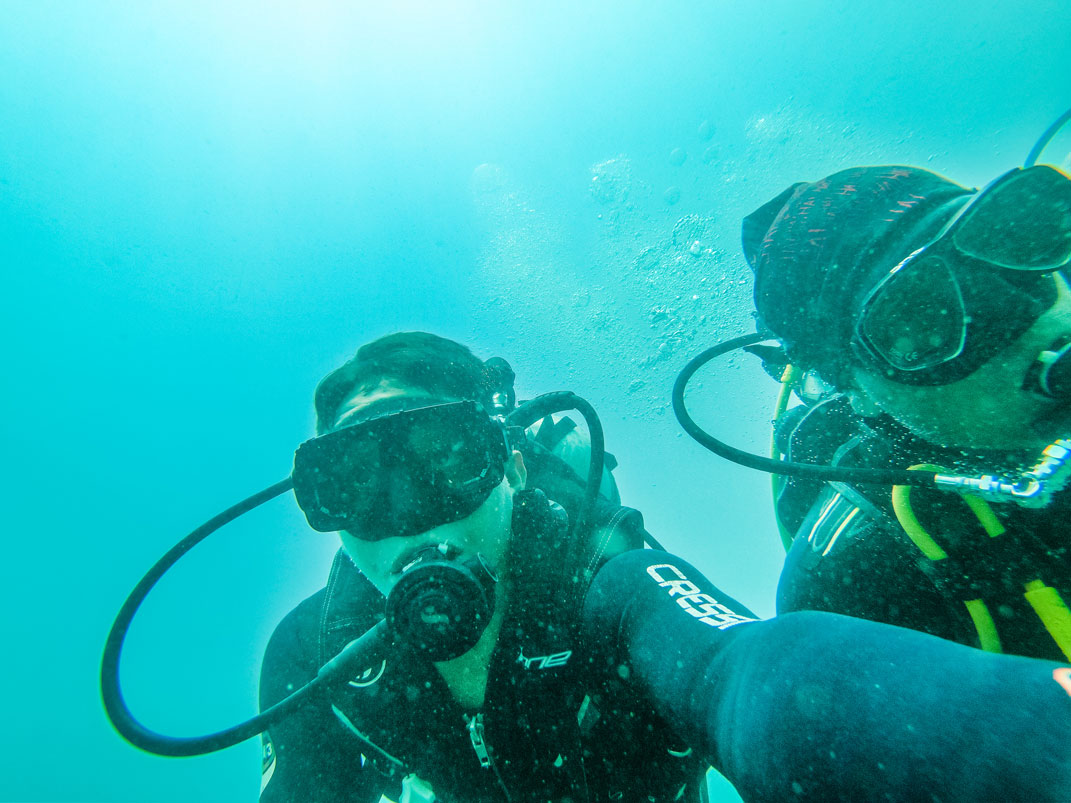 Fun Dives go every day, sometimes three trips per day (morning, afternoon and night). This trip is for certified divers. The dive site depends on the certification level and weather conditions (tides, waves, visibility, etc). Groups are kept small to ensure a personalized service. Snacks are included.

Starting time: TBD. Cost: 180,000 COP
Frequently Asked Questions
What's the best way to get certified?
The best way is with us! We have been working with our trusted operator for over six years and have daily departures. Interested guests can reserve with us at the reception!
Are there any discounts if I am in a group?
For groups of 10 or more, and depending on which class the group is interested, will be eligible for discounts.
What if I have a pre-existing health condition?
You must not suffer from: Heart & Respiratory Issues, Tension, Mental Instability and General Disability.
Is insurance included in our package?
Yes! Our operator provides insurance for the Discovery and Open Water lessons. For the other options, travelers will need their own insurance plans.
Where can I store my bags?
Dreamer offers a complimentary bag storage service for guests, and for non-guests, it cost 10,000 cop per bag for a week. At the main entrance of Tayrona Park you can find an office to store, this is rather informal and they will charge 10.000 cop for the day.